Bears
Bears are a fact of life in Canada. Not only are there smaller black bears (which can also be brown!), Canada has a large population of grizzly bears. A visit to Canada wouldn't be complete without heading outdoors, so make sure you are properly prepared. Always bring bear spray with you. Do not go and hide that canister in your backpack though, make sure it is within grasp! If you see a bear, you don't want to have to convince the bear to wait while you retrieve your bear spray from below your jacket.
Having to actually use your bear spray is pretty rare, but you will want to make sure you know how to operate it. Luckily, the friendly people of Canada have you covered with a video.
When hiking outside, pay attention, and do not sneak around corners. The last thing you want is a surprised bear. Talking with a friend or walking with your head up, ears and eyes open should be enough.
Travel like a pro: Don't fall for buying a bell to hang on your bag. Not only will you annoy all other hikers, but you'll get made fun of behind your back. The locals call them dinner bells.
Fees
Depending on how many days you'll be in the national parks, look at getting the annual pass. When you enter your first park, let them know how many days you're going to be in the park system, and they'll let you know if you should just pay for the days you are in the parks, or get an annual pass.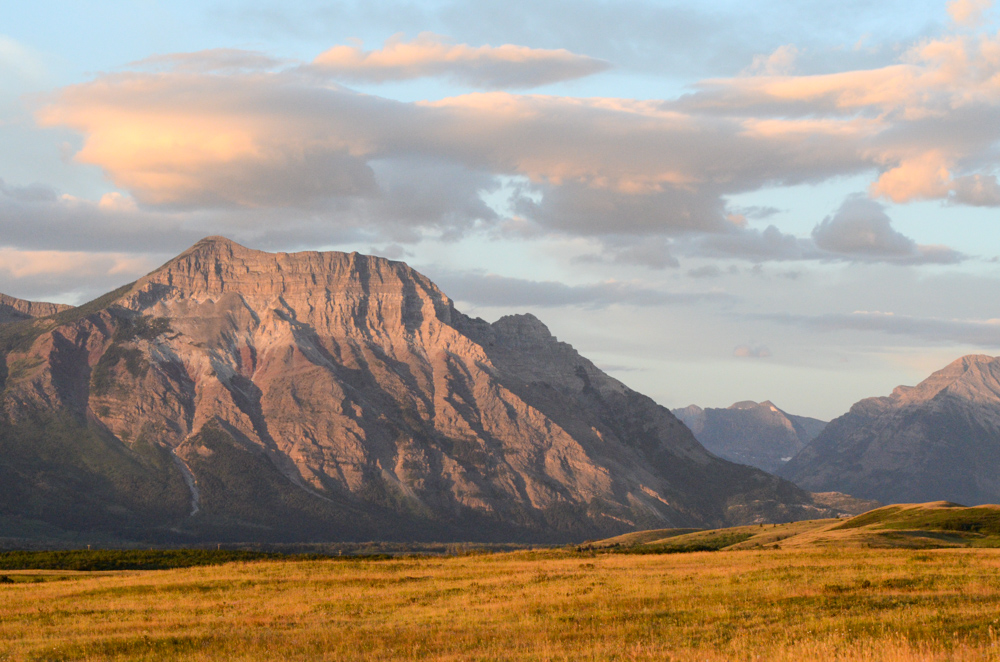 Waterton Lakes National Park
Waterton Lakes National Park is the Canadian extension of the United State's Glacier National Park. The park touches the US border, offering many of the same opportunities as Glacier National Park to the South. The park is to the East of the Continental divide and slopes down to meet the great plains of Alberta.
Head into the backcountry for pristine wilderness, stay at the world renown Prince of Wales Hotel, or take a ferry ride across Upper Waterton Lake at sunset.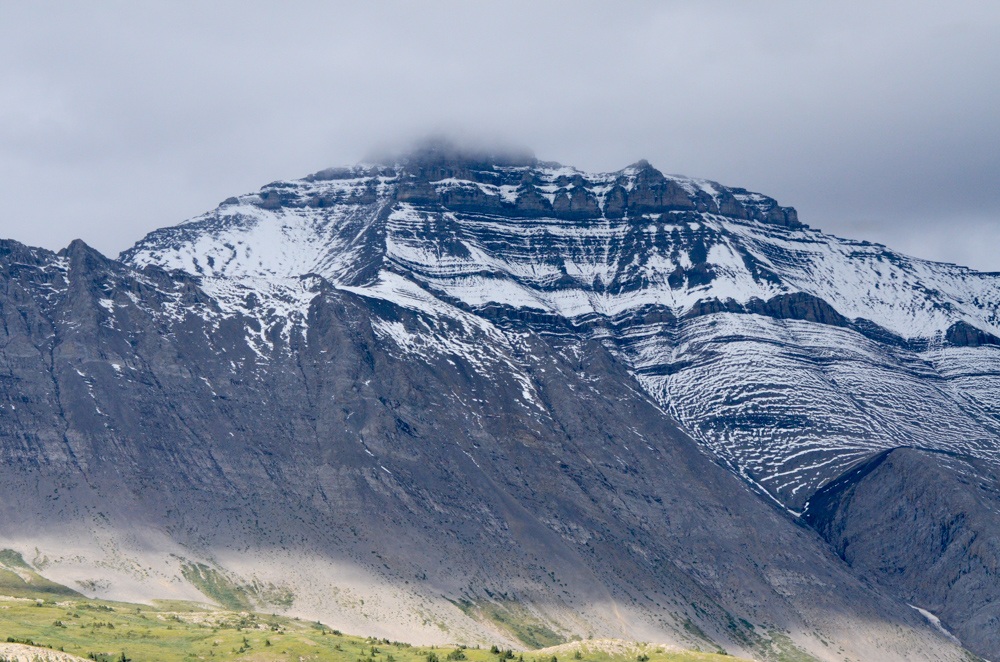 Banff National Park
The world's third oldest national park is a must see trip in Alberta. Begin at the town by the same name, and head west, catching the glacial flour of Lake Louise, the glaciers of the Columbia Ice Field, and the countless peaks, rivers, trails, and lakes along the picturesque park highway.
Make sure you've got a car, as the best way to see the park is driving down the middle of it.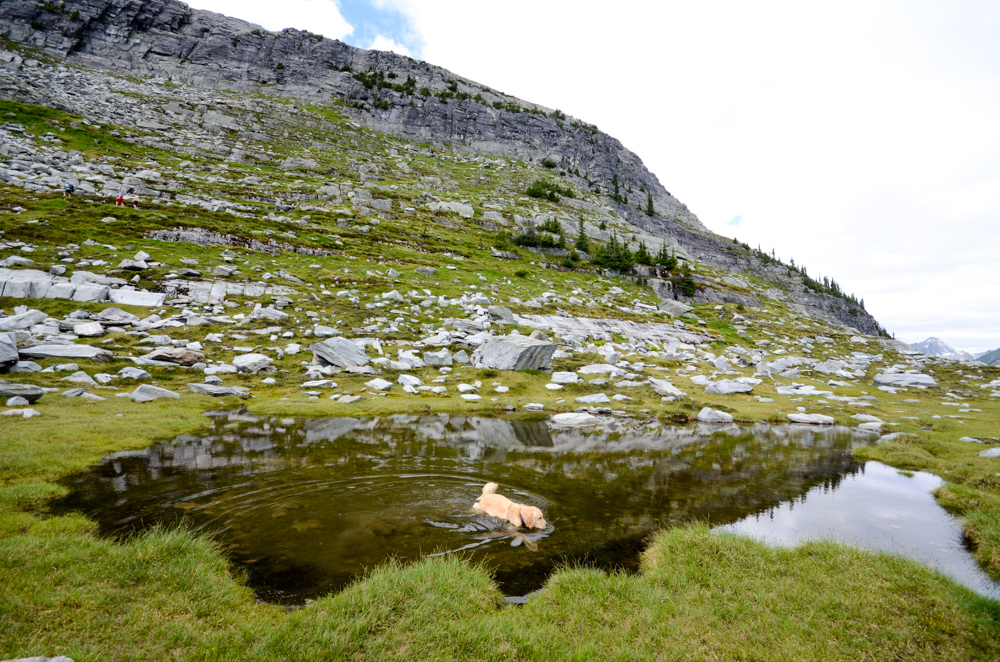 Glacier National Park of Canada
Not to be confused with the similar named park in Montana, Canada's Glacier National Park is just west of Banff National Park along the Trans-Canada Highway. Stop on your road trip to stretch your legs with some amazing vistas of glaciers, mountains, and waterfalls.
Dogs in the National Parks
Unlike the United States, Canada has a liberal policy regarding dogs in National Parks.
Dogs should always be on leash for an important reason: bears. As rangers will be quick to point out to you, dogs are great at finding bears. Upon finding the bear, the dog runs back to its owner, bear in tow. And now you have a bigger problem to deal with.
Before starting out on just any trail, also consult a ranger. There are often trail closures to groups with fewer than 3 or 4, or to people with dogs, because of heightened bear activity. Sometimes this means a mother with one or more cubs was sighted, or it could be that a bear is fishing in a stream next to the trail.
All of our map-based travel guides and itineraries are selectively curated by fellow travel enthusiasts.
Questions or suggestions? Let us know at contact@fixertravel.com. If you like the guides, please feel free to share with your friends!