Taksim Square
Places of protest, and at the end of the Istiklal. Also, up the hill from Dolmabahce.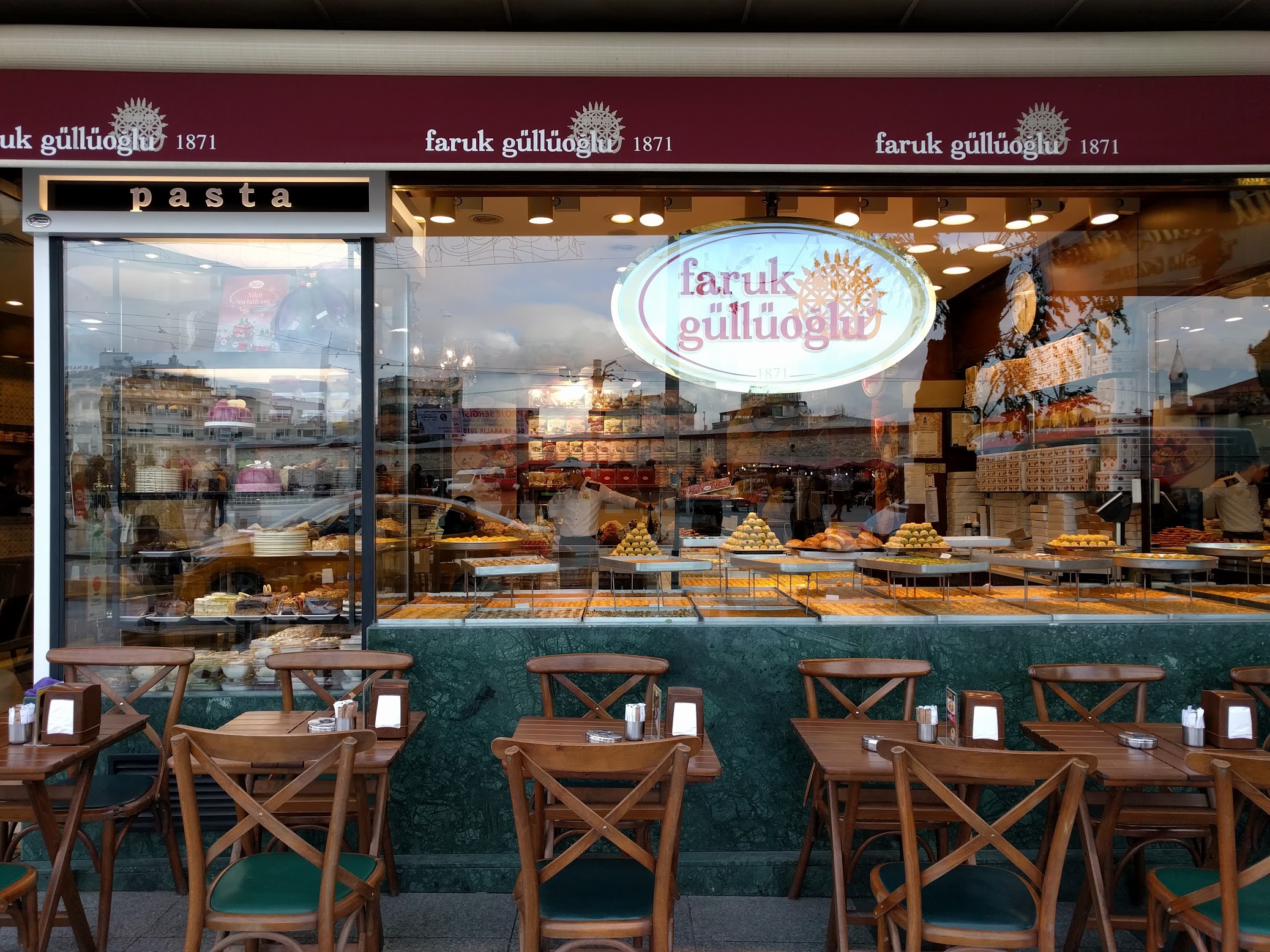 Baklava at Faruk Güllüoglu
Walking the streets of Galata this Ottoman era delicacy is hard to avoid, with shopkeepers competing to present the pistachio laden dessert in a variety of beautiful displays in their store fronts.
For a diverse range and consistently high quality of baklava, make your way to one of the branches of Faruk Güllüoğlu, a store that has a culinary history stretching over 200 years. This location is conveniently close to Taksim Square, but there are a small number of stores dotted throughout the city.
If you're considering bringing baklava or lokum (Turkish delight - also stocked) home as a gift, these stores have on-site vacuum sealing facilities, buying you 5 extra days of freshness for your spoils!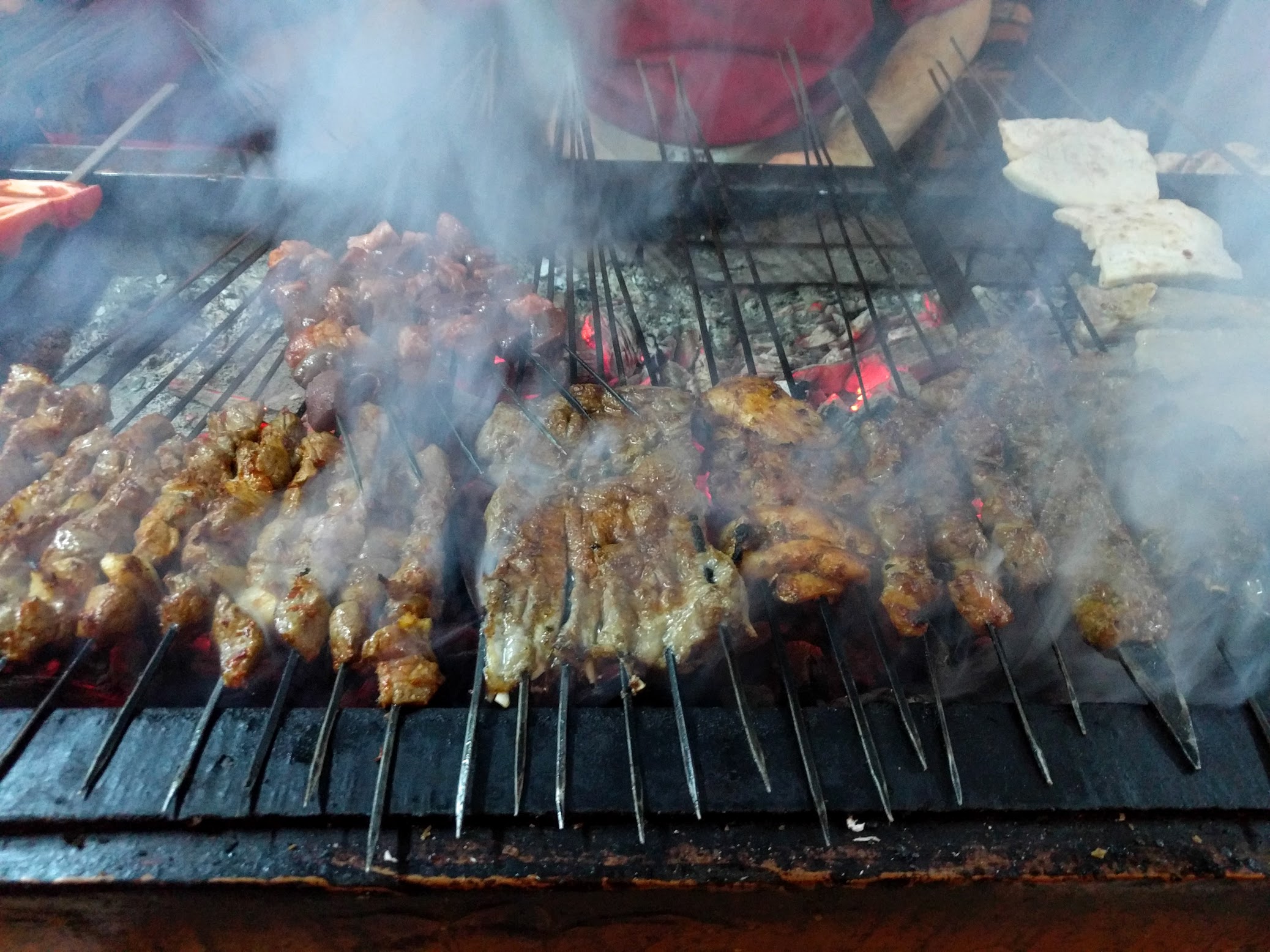 Grilled Meat
Tracking down grilled meats in Istanbul won't be difficult, but the ocak başı restaurants make for a particularly fantastic meat experience; the translation of the term indicates "grill" or "fireside", which accurately describes the typical seating arrangement around a charcoal fueled indoor barbecue that provides the center piece of such establishments.
Zübeyir Ocakbaşı is known by locals to be a premium example of such a destination (read: food quality is great, but you may be able to find lower prices elsewhere). All varieties of grilled meats on a skewer will move from grill to plate in front of your eyes, and be slid along a bar top to you with a generous helping of pita and a wink from the grillmaster. Prepare to leave full of delicious meats and whatever else you've selected from the extensive dips and selection of sides.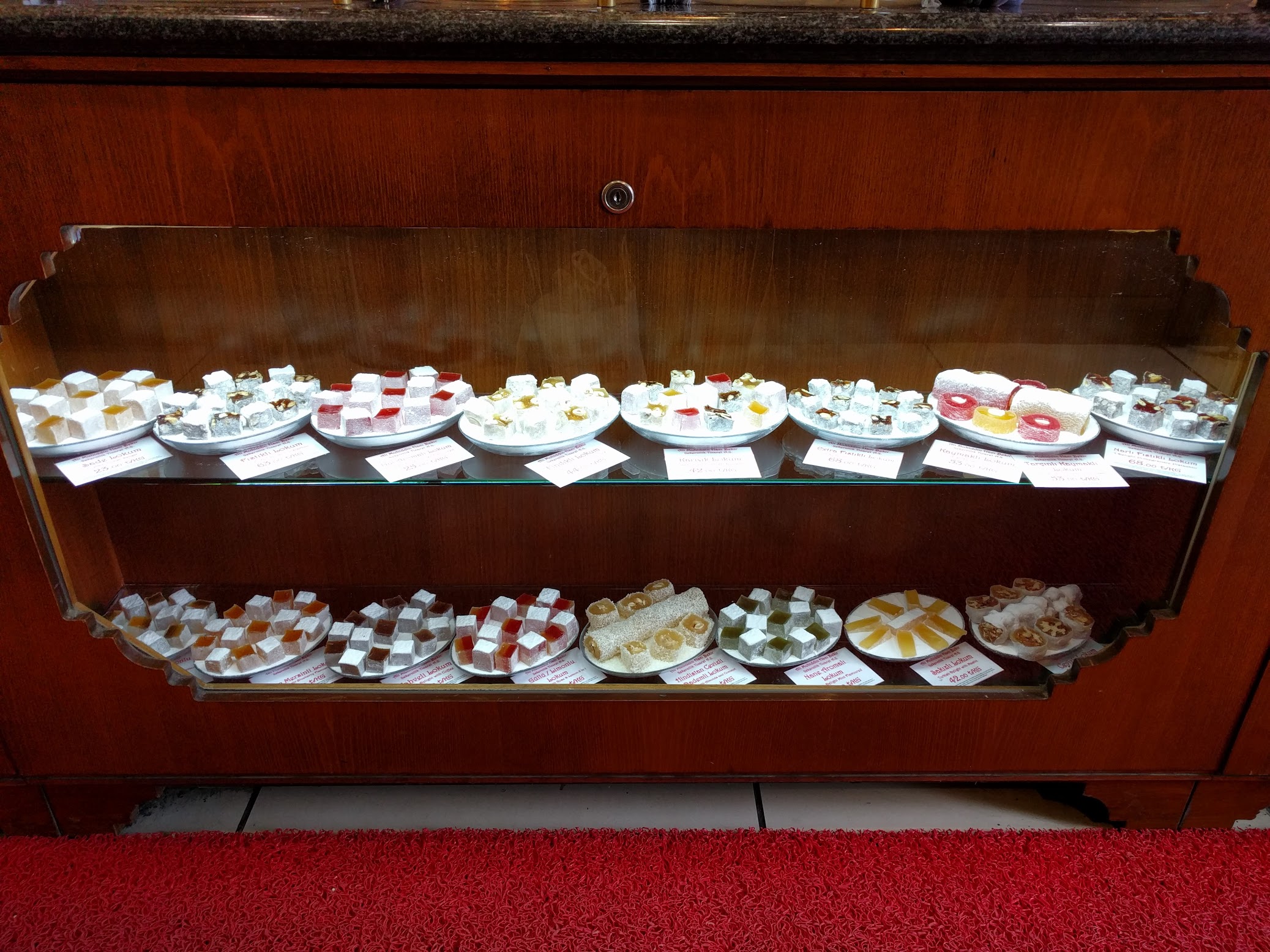 Turkish delight at Hacı Bekir
This traditional confection is beaten only by baklava in terms of dominating the sweet shops of Galata. For the best lokum (Turkish delight), make your way to one of the more subtle store fronts on Istiklal Caddesi, home of the business claiming the creator of the sweet: Hacı Bekir. The selection is extensive and the price is right, you won't leave disappointed.
Galata Tower
We didn't go to the top, but we walked around the tower. Then, we went to a nearby restaurant and sat on the roof and watched the sunset.
Go to the Galata Tower area and sit on a rooftop restaurant to watch the sunset over drinks. Then watch the lights come on. Great spot to catch a view of the Golden Horn as the sun is going down. We got to the restaurant around 7:45 / 8 p.m. for a 8:36 sunset time. This was in June, so make sure to arrive 45 min before your sunset time. We went to the restaurant named Asmali Cavit.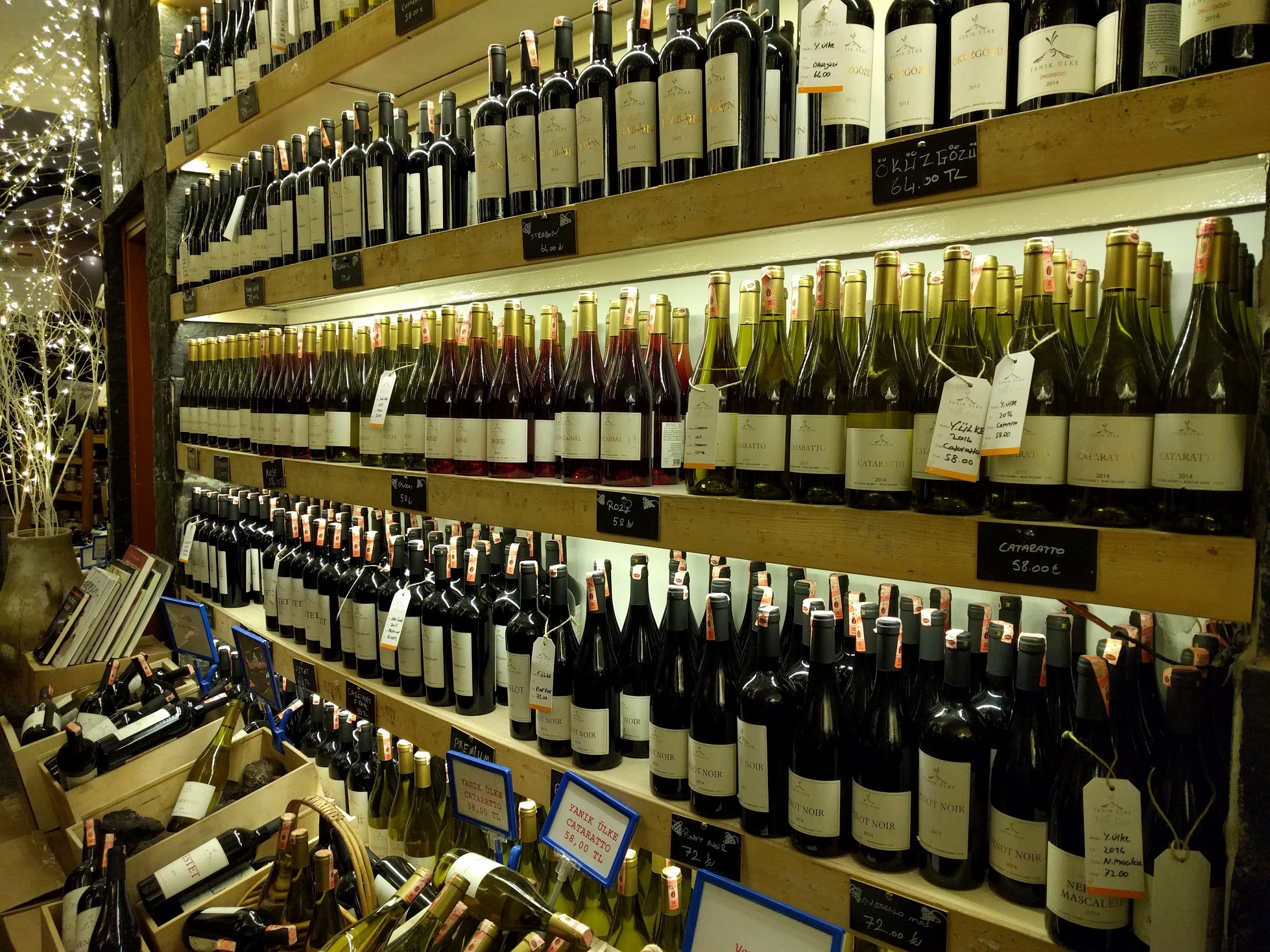 Wine
Whilst certainly allowed, alcohol consumption isn't outwardly promoted or visible throughout Istanbul. Therefore, tracking down a glass of wine can be more challenging than expected when in need.
Sensus Wine bar is mere steps from Galata tower and provides an excellent choice of their own local Turkish wines to be consumed in situ with cheese and other bites, or to-go from the wine store section of their restaurant. Friendly staff and a rich selection of local bottles at a variety of price points lay behind this discrete Galata entrance.
All of our map-based travel guides and itineraries are selectively curated by fellow travel enthusiasts.
Questions or suggestions? Let us know at contact@fixertravel.com. If you like the guides, please feel free to share with your friends!