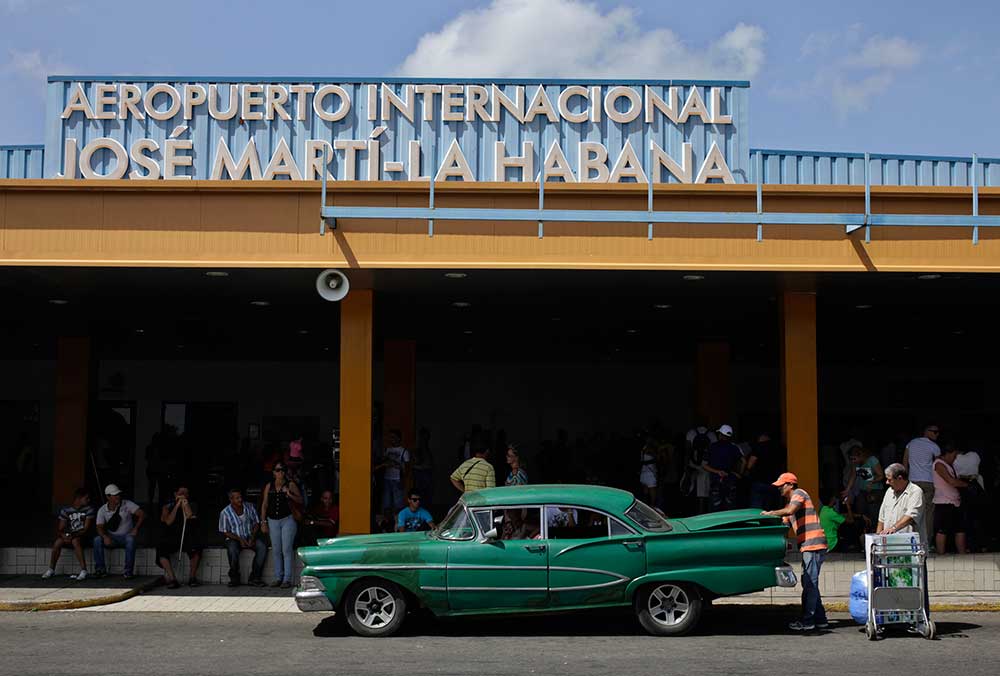 Upon landing in Havana
You will want to get some Cuban money. Make sure you've read about Cuba's dual currency system. Change money at the airport by going downstairs, out the exit doors towards the waiting taxis, and then turn left or right. There are money changers on either side. Change at least ~$300 USD into CUCs to cover expenses for the first few days.
The airport is around 45 minutes outside of Old Havana. Take a taxi to the address of a guest house you researched before arrive. The price of the taxi should be around 40 CUCs.
Travel like a pro: The first guest house you go to might not have vacancies. Ask the host to call her network of guesthouses to arrange accommodations for you.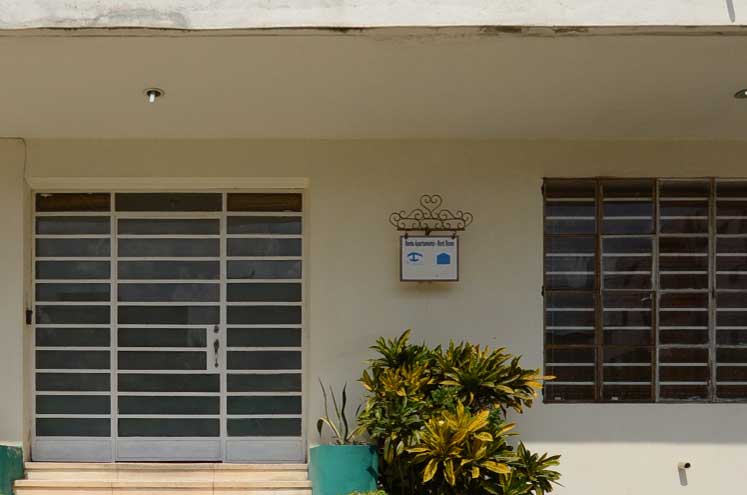 Accommodations
There are a few neighborhoods of Havana you could stay in. We recommend staying in the Habana Vieja or Vedado neighborhoods for your first night of stay. Once you have a better feel for the city, ask your host to help you find a place in another neighborhood or city.
Staying in Miramar leads to a much quieter stay due to being far from most sights and activities. So you'll end up taking a taxi to Vedado or Habana Vieja frequently.
Always make sure your casa particulares has the blue-on-white icon located outside of the building near the entrance. This denotes the casa is legal and licensed by the government. In fact, this makes it easy to find potential places to stay by walking around a neighborhood you'd like to stay in.
Plaza de la Revolución
As your taxi heads into Havana you'll drive through Revolution Square, notable as the seat of the Cuban Communist Party and the location of political rallies. Steel outlines of Che Guevara and Camilo Cienfuegos adorn the sides of administrative buildings.
Travel like a pro: Visit at night to see the Che Guevara outline lit up.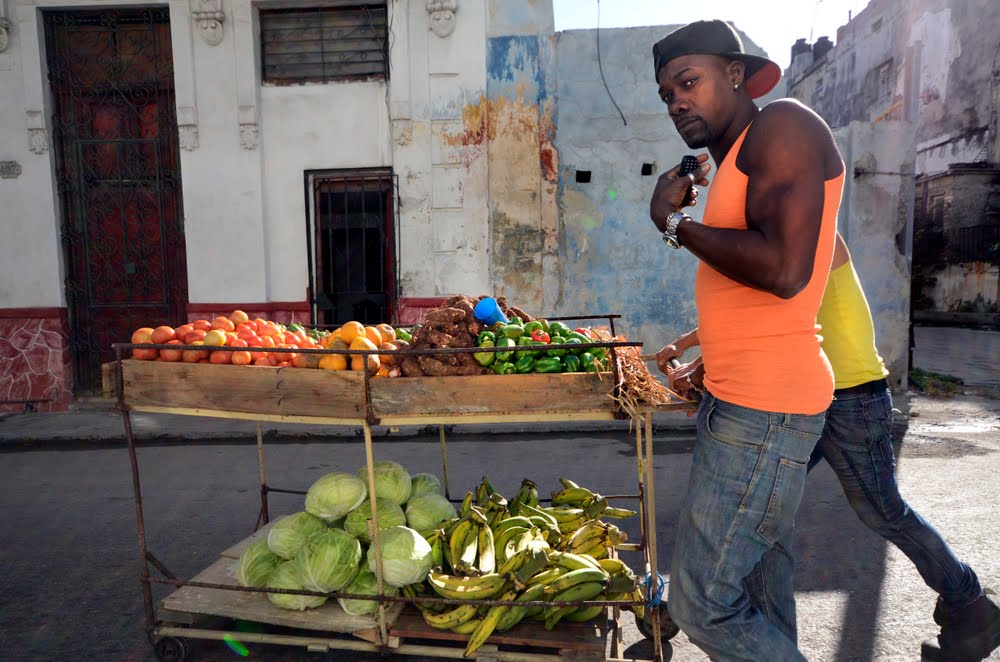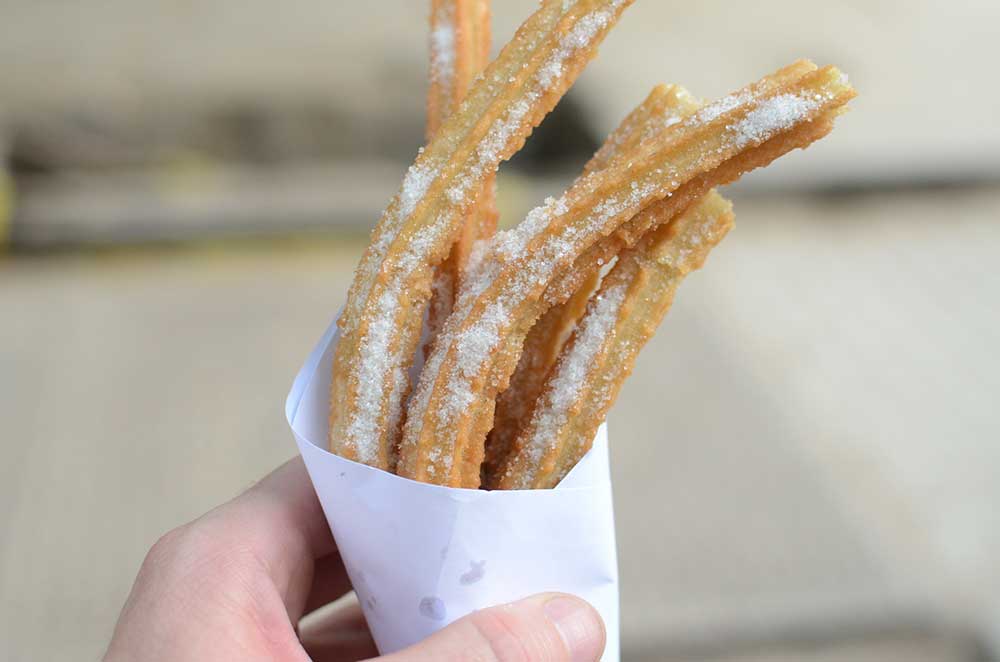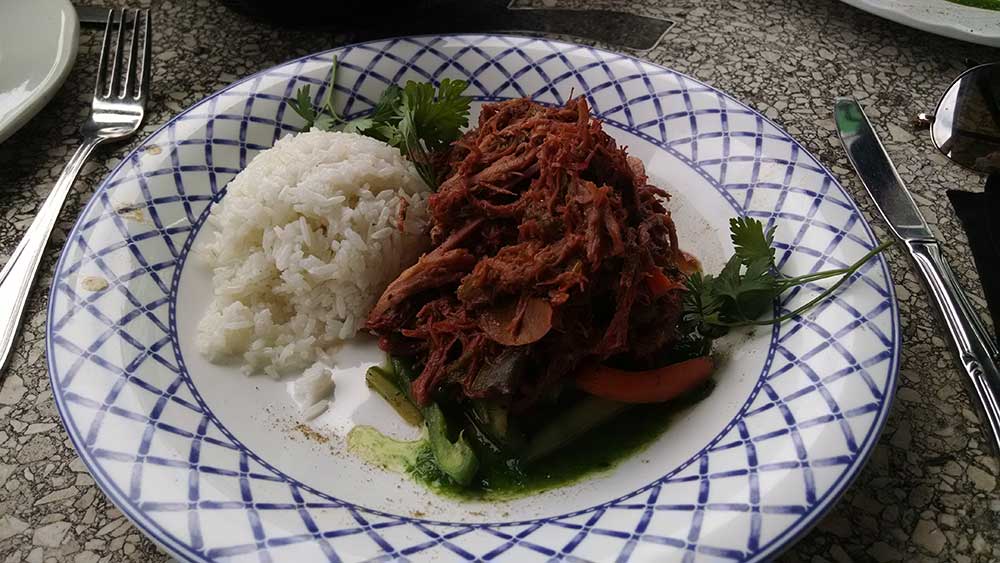 Food
A typical Cuban meal consists of rice (arroz) and beans (moros) paired with a meat like fish, pork, or chicken. There is nowhere better to try the Cuban cuisine than in Havana. Fresh fruit and vegetables can be found around the city, often vended by sellers on street corners. Try some freshly made churros, from cart vendors scattered throughout Habana Vieja. Note that street vendors will accept CUCs, but often give change in CUPs, which are generally harder to spend by tourists.
Make sure you eat at one of the many paladares, private, family run restaurants which often have a fixed menu for the day. Some paladares have expanded and now operate much like normal restaurant. Paladar Bellamar, in Centro (address Virtudes No 169), serves up classic Cuban dishes.
For a restaurant experience, check out Los Nardos, great Cuban cuisine at reasonable prices. The entrance, opposite the Capitolio, is easy to miss. Look for a queue of people waiting to be let up a flight of stairs.
Travel like a pro: Get a delicious breakfast from your Casa Particulares for 5 CUCs. Let your host know the time you'd like breakfast ready the day before, and wake up to fresh fruit, juice, and more.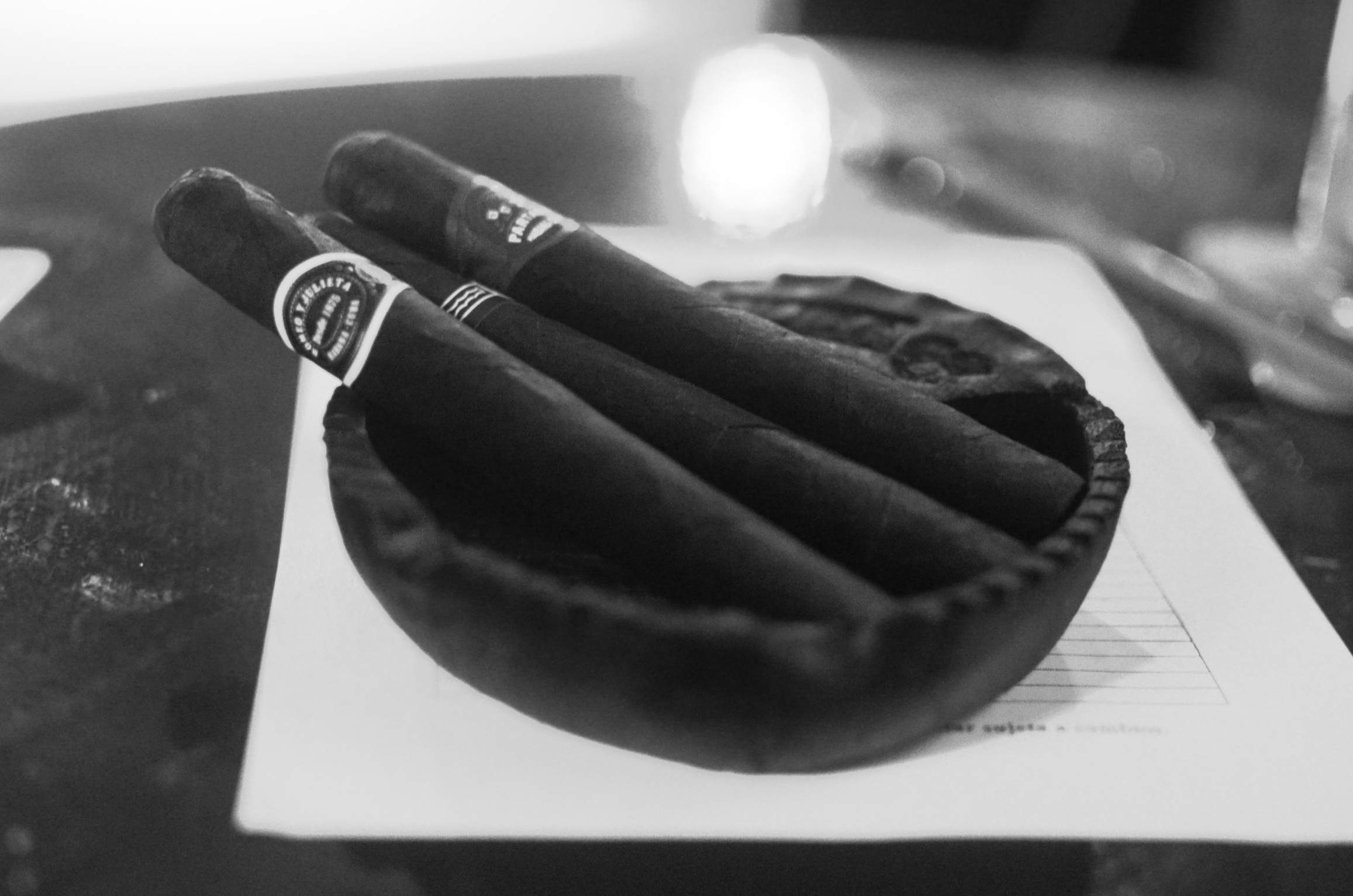 Cigars
Cuba is known for its cigars. However, be wary of street hawkers or your hosts selling cigars. Only purchase cigars from state-run cigar shops, called Casa del Habano, to ensure you avoid counterfeits.
Cigars can still be fairly expensive, with a wide range of prices. Cohiba is the most heavily promoted, expensive, full-bodied brand. Montecristo and Romeo & Julieta tend to be more medium bodied.
For a full-bodied cigar, while being a good value for your money, look at Partagas cigars. A box of 24 medium-sized Partagas should be around 60 CUC.
Travel like a pro: Many hotels have Casa del Habanos located inside of them, as well as the Havana airport.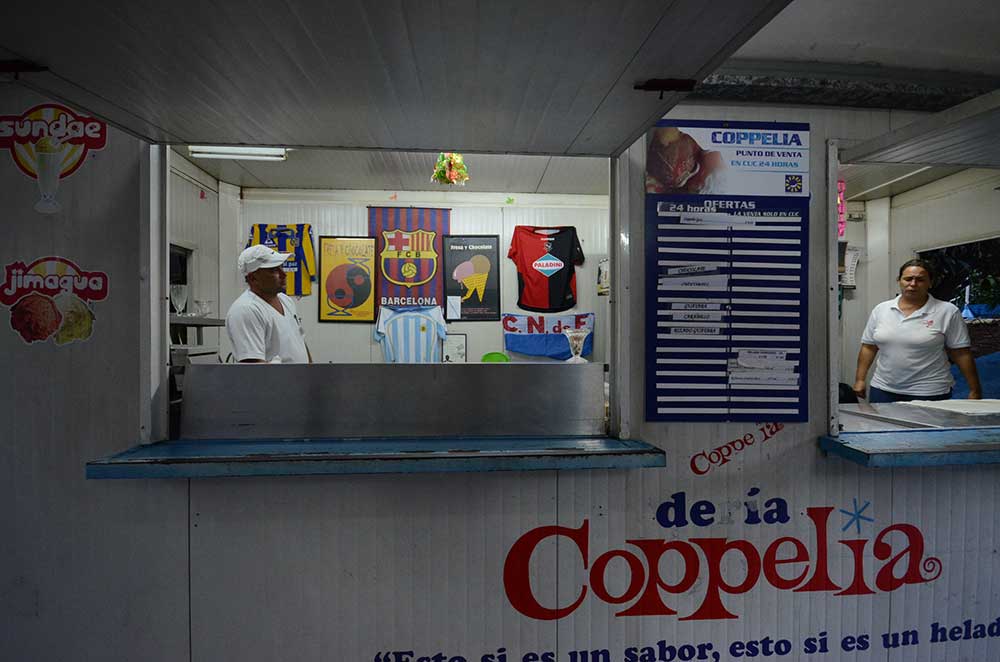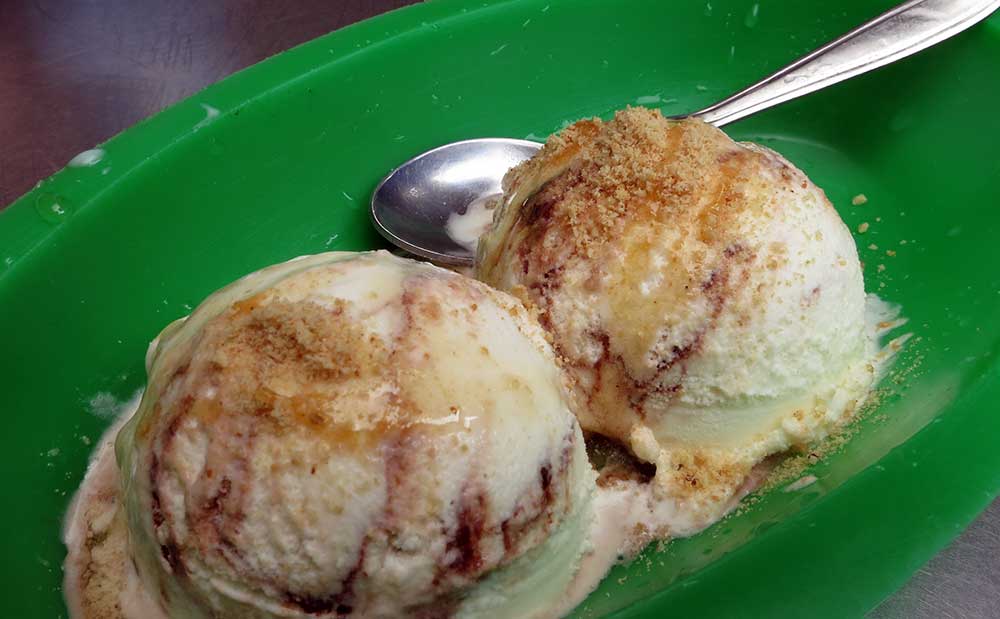 Ice Cream
Located in Vedado, the Coppelia is a must see for ice cream fans. The flying-saucer-like building houses an enormous ice cream park. Coppelia opened in 1966 as a state-run institution, and entrance lines go around the block to this day.
Tourists are directed to a separate section where there are more flavors, and higher prices. You'll pay by the gram, with a 2.75 CUC minimum. Feel free to skip the tourist section, and join the line of locals, with up to an hour wait, where you'll pay 1 peso (CUP) per scoop. The locals-only section closes at night, while the tourist only area is open 24 hours a day.
Travel like a pro: On hot Havana days, look for small street booths, serving 1 peso (~ $0.04 USD!) soft serve ice cream cones. They are scattered around the city, so look for locals with ice cream, and follow the cones to the source.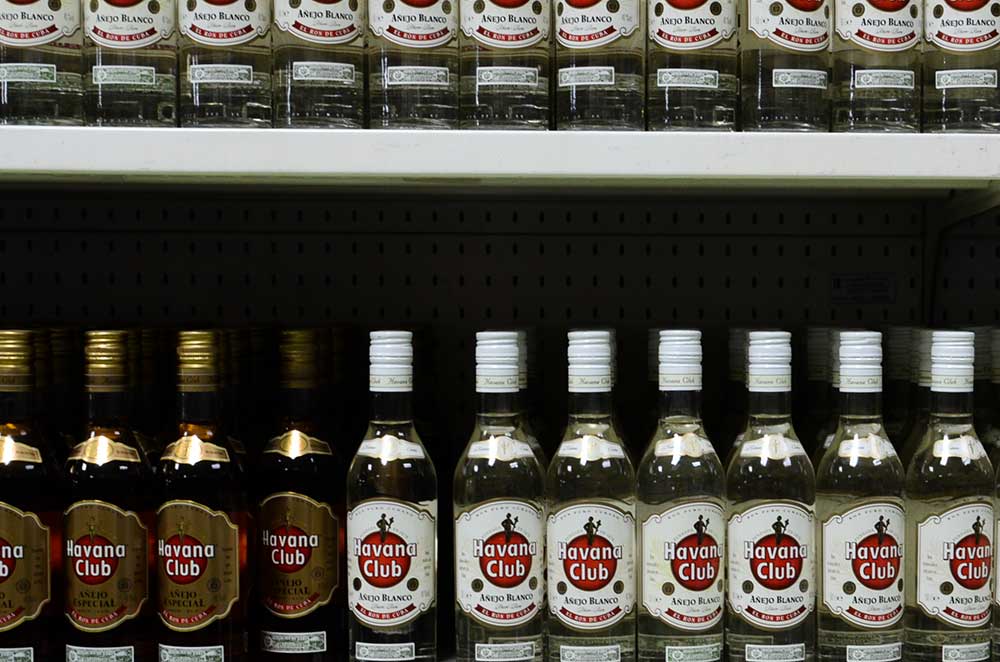 Rum
Rum (or ron in Cuba) is extremely cheap in Cuba. For less than 10 CUC, you can buy a 750 ml bottle and enjoy yourself. Havana Club is the state brand, and is the rum you'll see all over Cuba.
There is a rum museum in Havana, which tours the process of making rum through static exhibits. A highlight of the tour is the free sample of Havana Club at the end. The tour guide also enjoys reminding you that Havana Club has a $1500 bottle of rum, called the Maximo. And no, you cannot sample the Maximo.
Travel like a pro: Darker rums are for Cuba Libres or sipping while white rum is for mojitos and daiquiris. Rum aged 7 años (years) or more is generally better quality.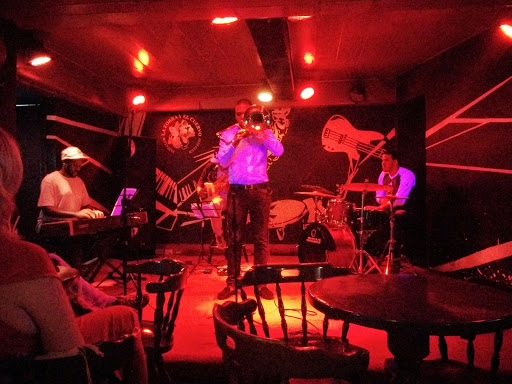 Jazz Clubs
Music is everywhere in Cuba. Without trying, you can get live music every night. However, with minimal effort, you can see world class musicians play on the cheap.
Located in the Vedado area of Havana, La Zorra Y El Cuervo is the best jazz club and offers nightly performances. For a 10 CUC cover, you get two drinks, and hours of great music. Arrive and get in line by 8 p.m. to get your choice of tables.
Another Vedado spot, El Gato Tuerto, is a café and bar with live music on Fridays and Saturdays. It is located just North of the Hotel Nacional.
Casa de la Musica is a scene worth checking out at least once. There are two locations, one in Centro, and one in Miramar. There is a cover to get inside, where you might consider getting a table. Sitting at a table does require buying a bottle.
Travel like a pro: Go to La Zorra Y El Cuervo on your first night of arrival and ask the staff which nights are recommended. Bring your own cigars to smoke during the show.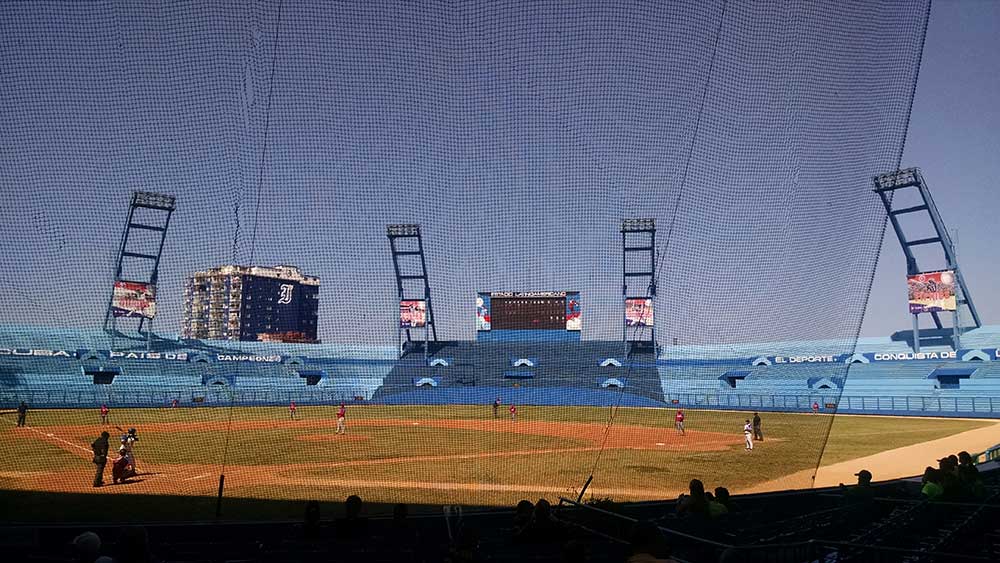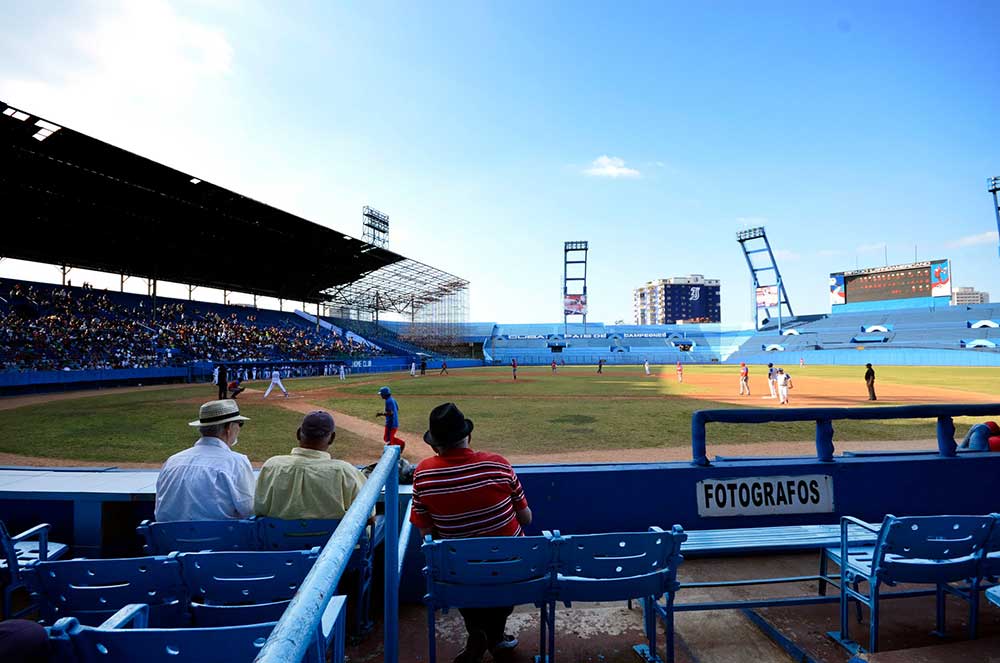 Baseball
Baseball is the most popular sport in Cuba. We recommend you try to see a game while in Havana. The Estadio Latinoamericano stadium is home to Los Industriales, aka the Cuban Yankees. Games run November through May, with 8 p.m. night games Tuesday and Thursday, and 2 p.m. day games on Sundays.
Take a taxi to the stadium and head to the foreigner ticket booth for a 3 CUC ticket. Foreigners are quarantined to a section behind home plate, in the shade (great for day games). The seats are good, but you cannot change seats to other sections.
Travel like a pro: If you get hungry, there are limited food options and no drink options, so bring snacks and water with you.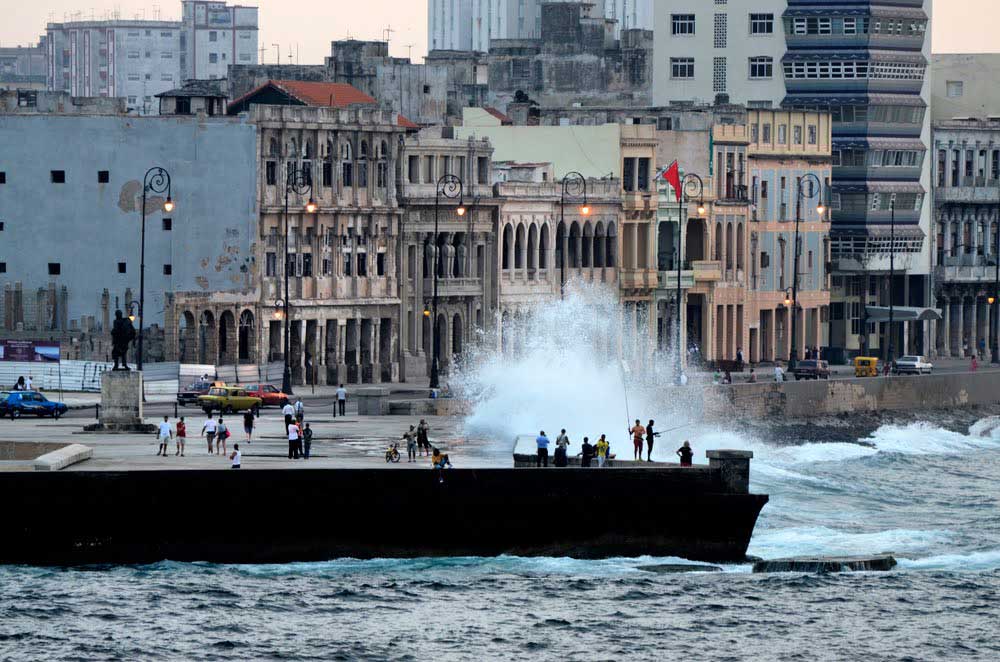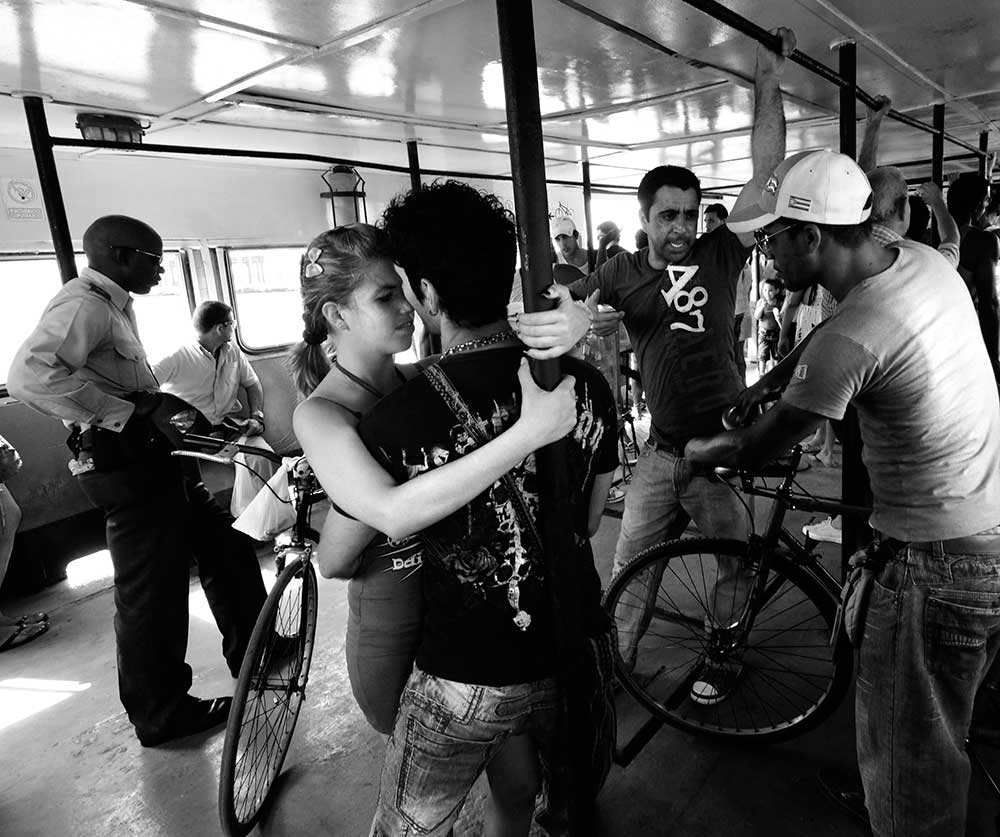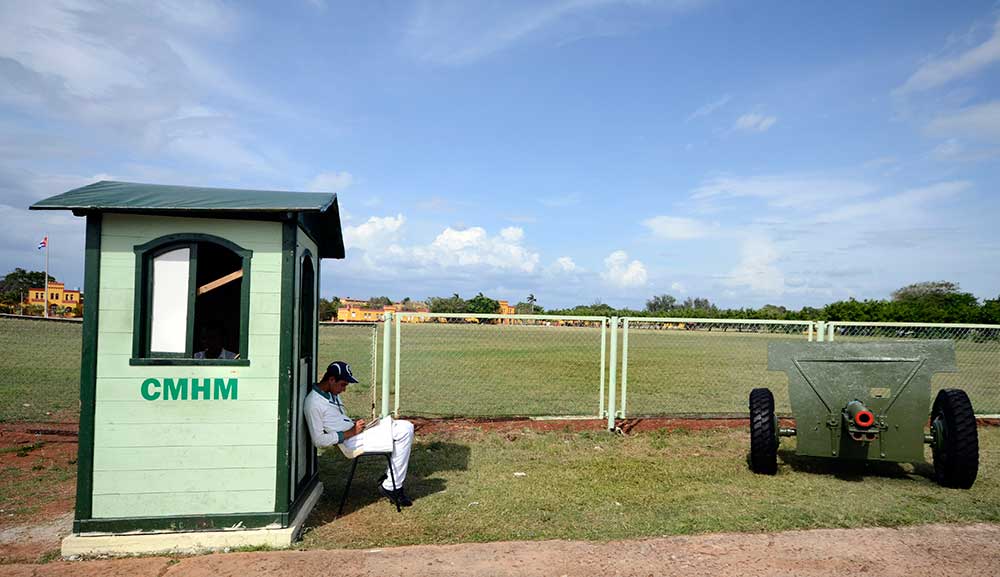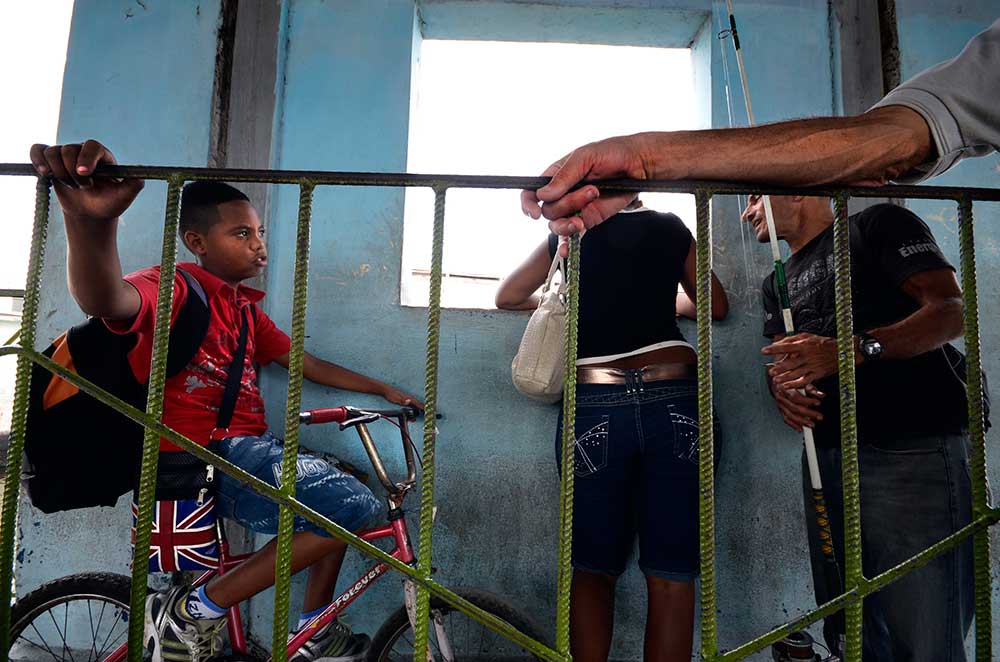 Ferry to Casablanca
Pay a few national pesos (or 1 CUC) to ferry across the bay to Casablanca. The ferry terminal is located where Santa Clara road terminates, along the eastern edge of Habana Vieja. Once the ferry docks, walk up the hill and west towards the tip of the peninsula. Tour the Fortress of San Carlos de la Cabaña, one of the largest fortresses in the Americas, and gaze out at the military barracks across the road.
Travel like a pro: Linger to enjoy views of the Havana skyline. Arrive late in the afternoon to beat the heat and enjoy sunset light. You can grab a taxi to head back to Havana as the two districts are connected by an underwater tunnel.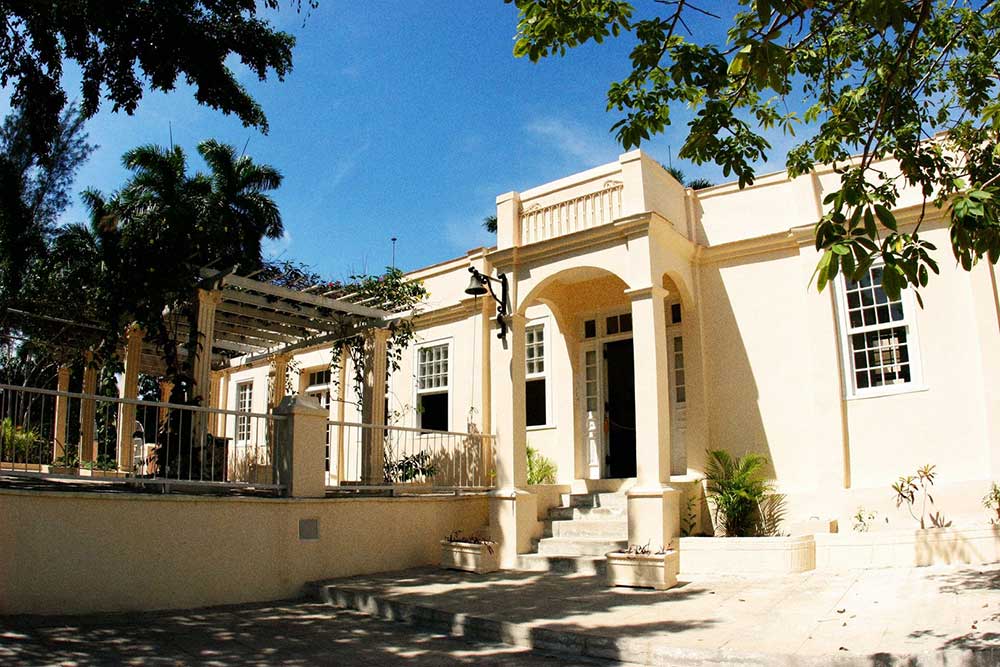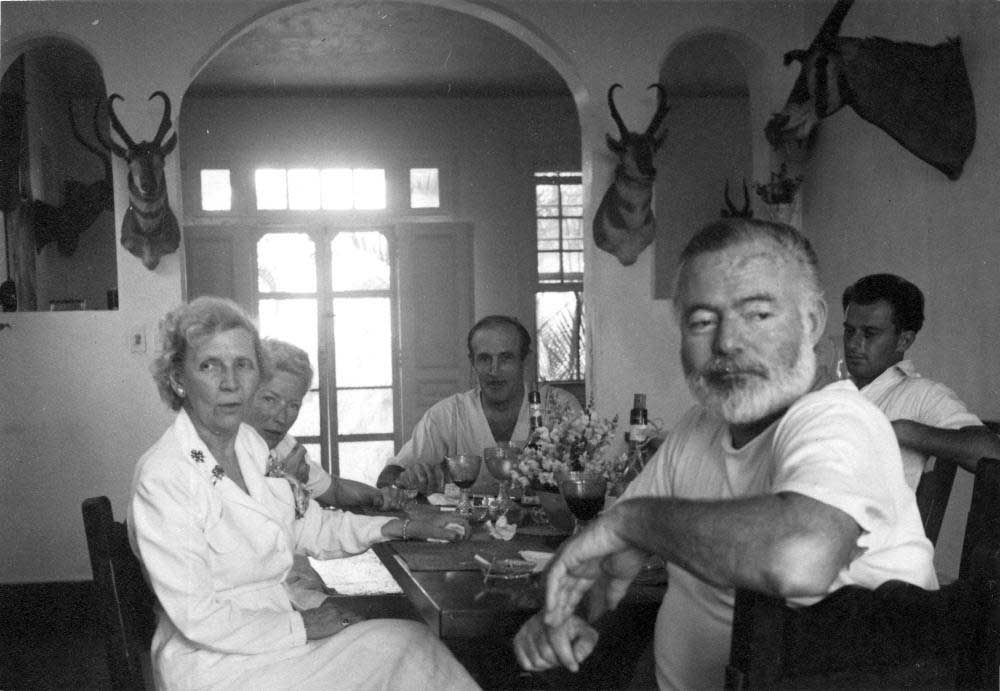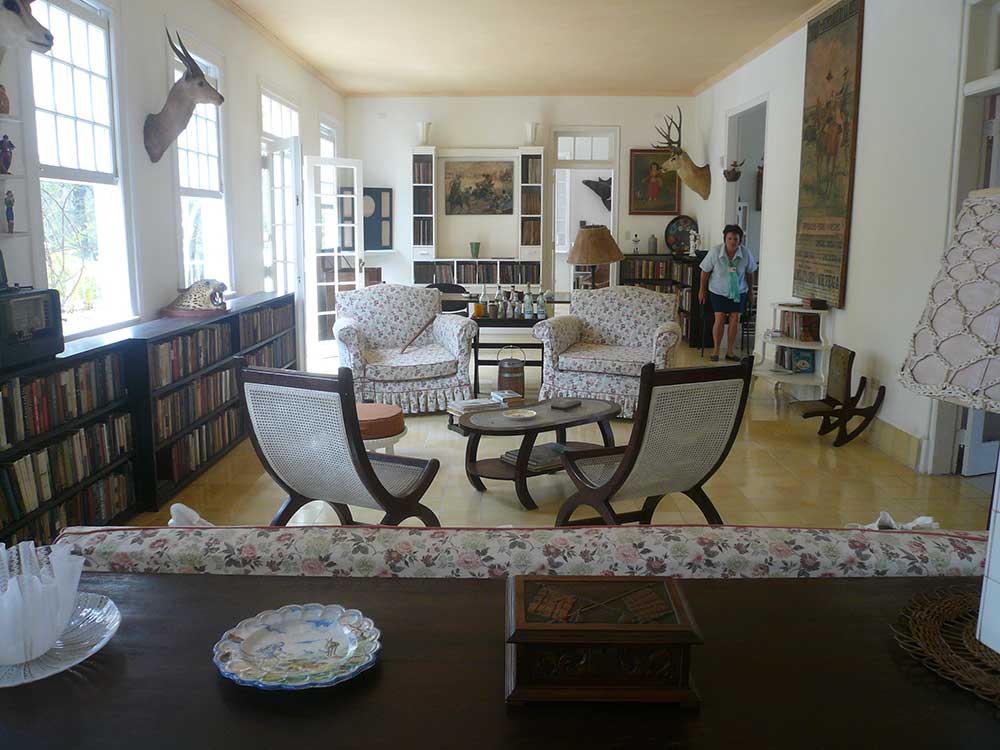 Hemingway museum
Take a taxi 20 minutes southeast of Havana to Finca Vigía, the property purchased by Ernest Hemingway in 1940, where he lived here for 20 years and wrote For Whom the Bell Tolls and The Old Man and the Sea. The property has since been converted into a museum. Look inside to see the well-maintained furnishings and closet reflecting Hemingway's fashion sensibilities.
The museum is open from 10 a.m. to 4 p.m., Monday through Saturday and 9 a.m. to 1 p.m. on Sunday.
All of our map-based travel guides and itineraries are selectively curated by fellow travel enthusiasts.
Questions or suggestions? Let us know at contact@fixertravel.com. If you like the guides, please feel free to share with your friends!