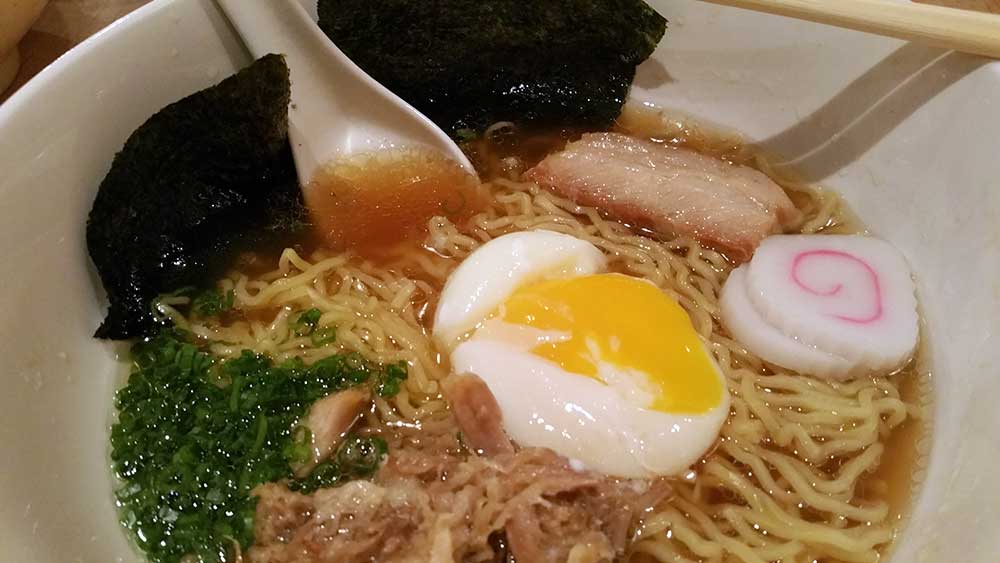 Momofuku Noodle Bar
171 1st Avenue, New York, NY 10003
David Chang's iconic noodle shop set the tempo for the NY ramen renaissance over the last few years. The place is often packed with long waits. Come during off-peak hours (ex. after 11 p.m.) for fast seating.
A smokey pork broth with oily, shio texture frames thin, moderately wavy noodles. Bowl features equal servings of pork belly and shredded pork shoulder with crispy ends. Garnished by seaweed, green onions, kamaboko (steamed, sliced fish cake) and most notably, the buttery Momofuku poached egg. Served at the perfect temperature for slurping. $16 a bowl.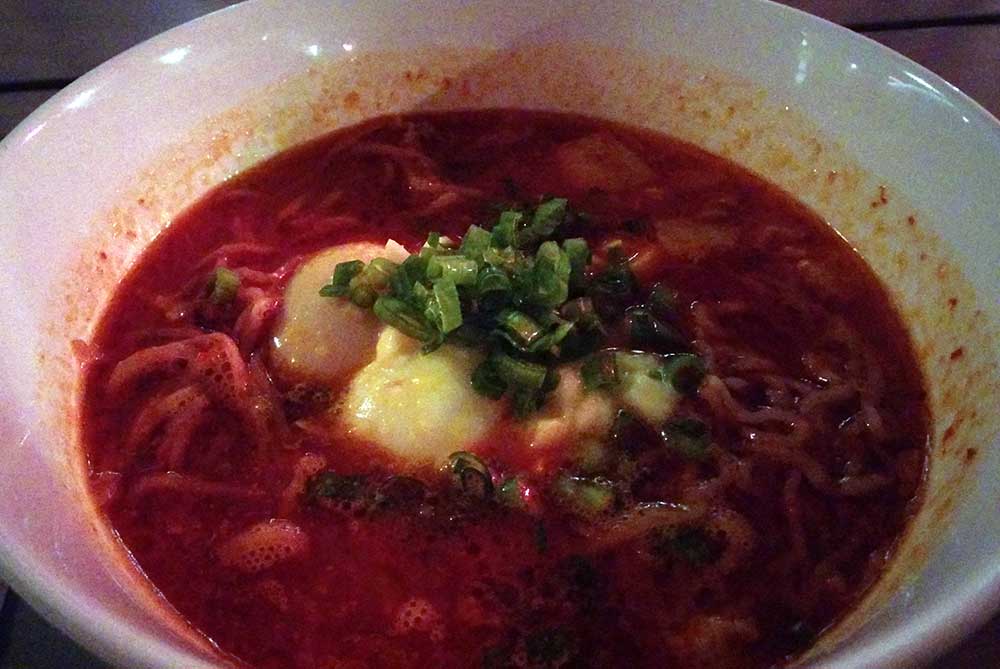 Ivan Ramen
25 Clinton St, New York, NY 10002
Ivan opened up shop in 2006 after spending three years making ramen in Tokyo. The place is popular but there's usually no wait for small parties.
Spicy Red Chili Ramen
Moderately spicy, chicken-based broth with wavy medium-thick rye noodles, topped with minced pork and a smashed soft-boiled egg. Easily slurpable. $15 a bowl.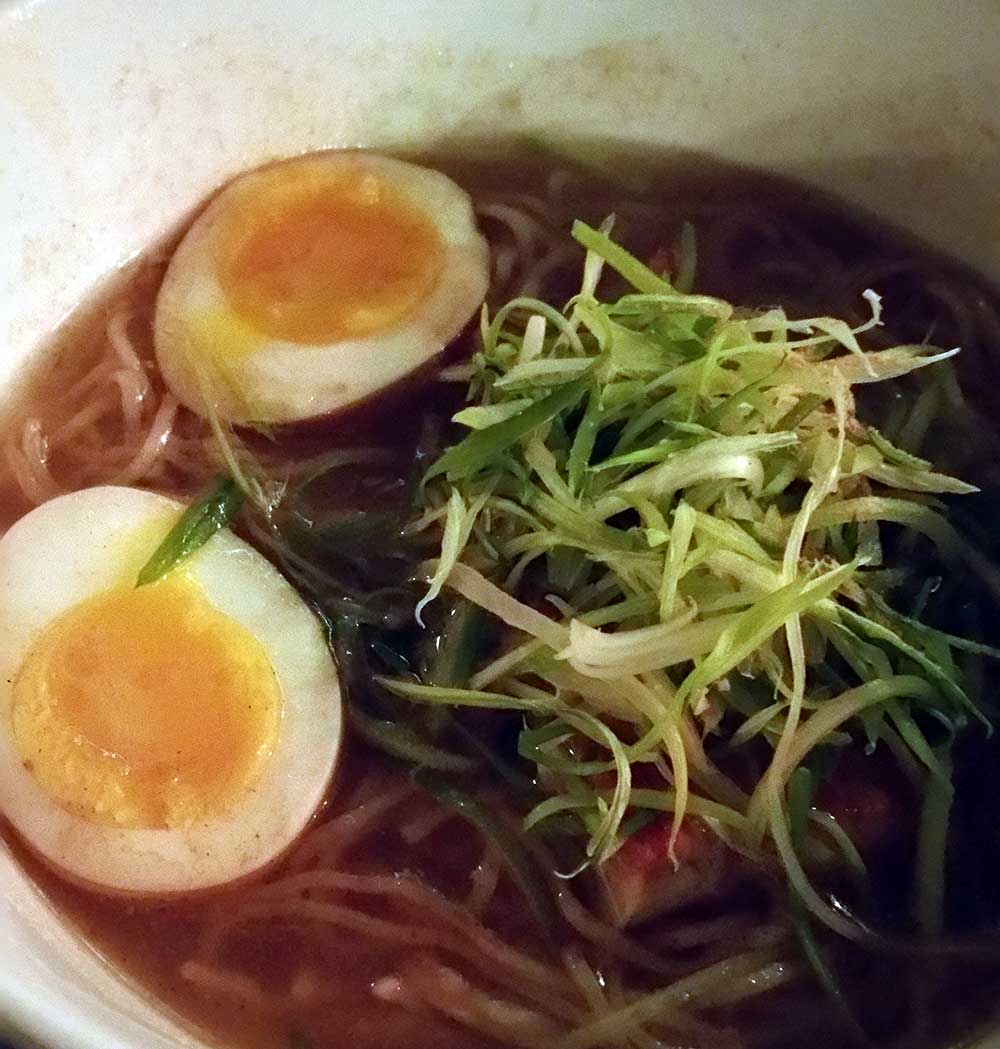 Shio Ramen
Served with warm broth bearing a distinctly chicken smell and Yuzu-tinged flavor. Rye noodles are thin, light, slurp-friendly. Garnished with chashu pork and a split egg. $15 a bowl.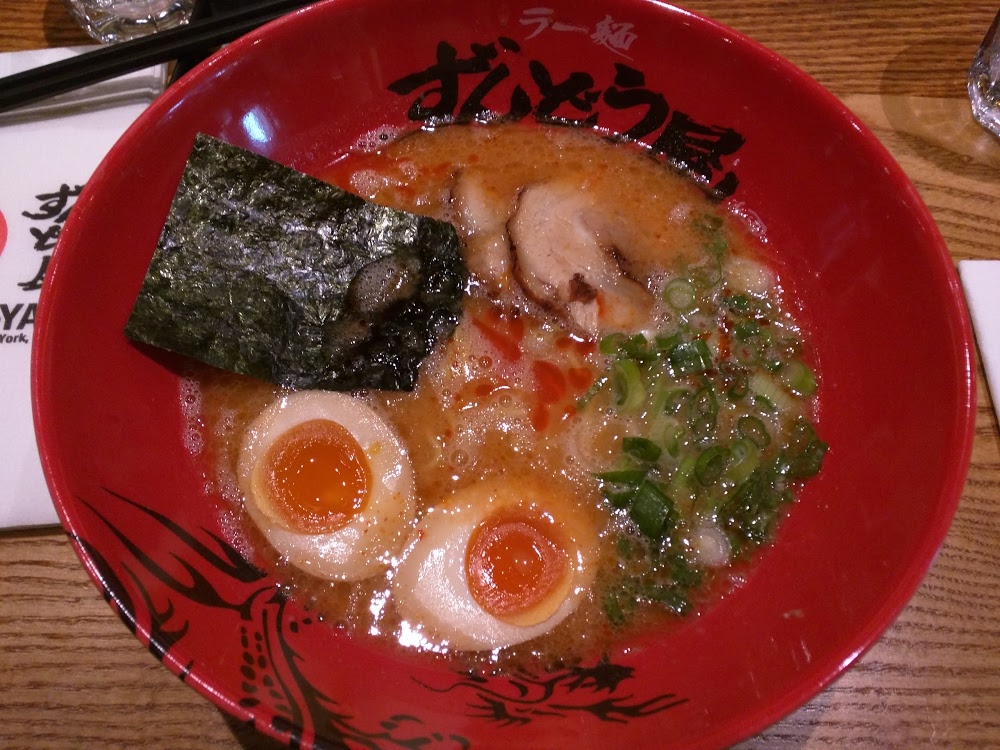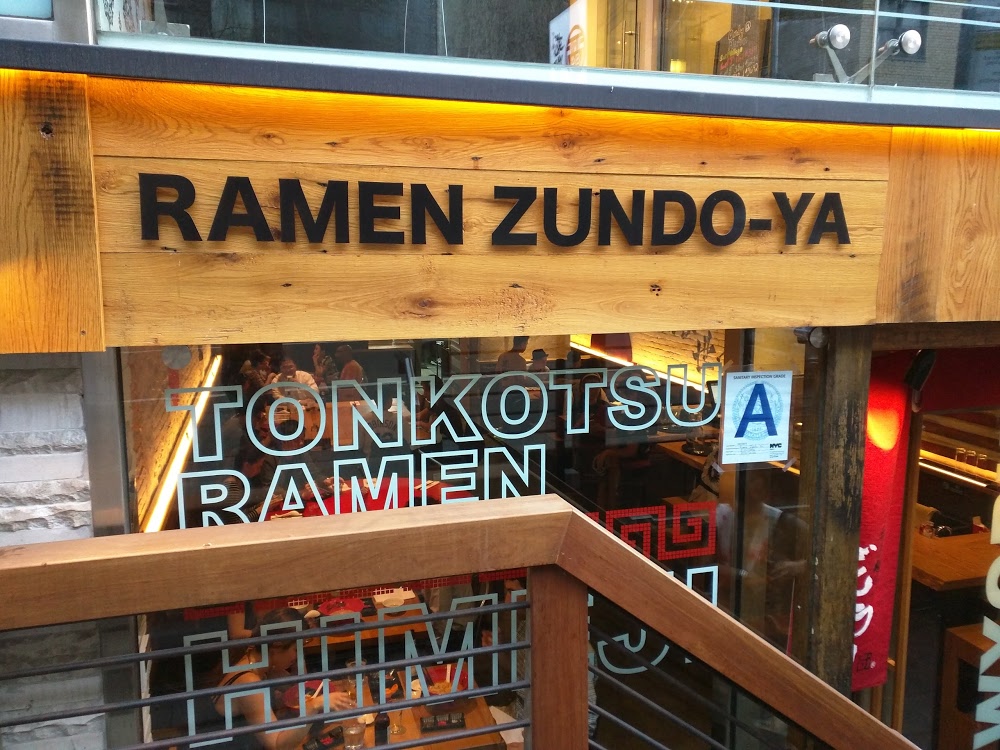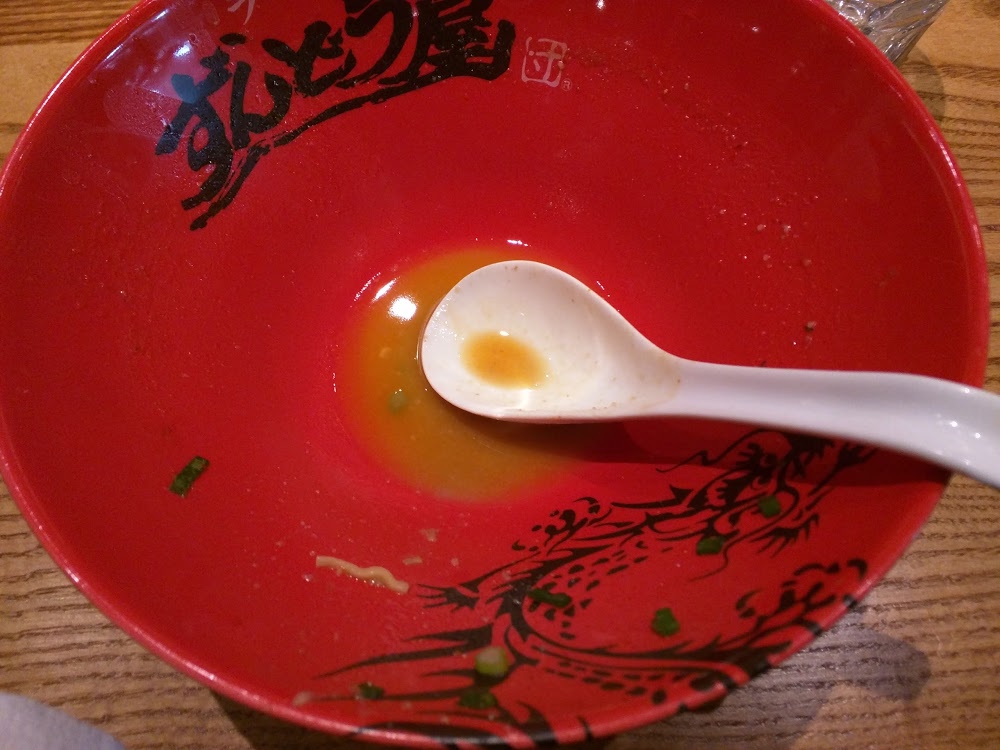 Ramen Zundo-Ya
84 E 10th St, New York, NY 10003
The latest entrant in the NY ramen scene is another established player with 19 existing shops in Japan. Their first NYC location is situated just around the block from Ippudo. But in contrast to Ippudo, Zundo-Ya places a heavy emphasis on customization, featuring a menu laden with choices to be made on spiciness, broth creaminess, noodle type and toppings.
The restaurant seats 40 and you can get seated with minimal wait. Don't expect this to last as this word spreads about this new Ramen spot.
Zundo-Ya is the place to go if you like your tonkotsu broth extra dirty. Even the medium rich-broth option is extra creamy with an impressive layer of shiny scum percolating over the surface. The typical garnishes like seaweed and soft-boiled egg are framed by extra fatty slices of chashu pork that bear an amped up sweetness to cut the savory. Both the thin-straight and thick-wavy noodle options are cooked to an al dente bite.
Travel like a pro: Portion sizes could be bigger. But luckily, the generous kaedama order is only a dollar, and thanks to the richness of the broth, the second helping of noodles pick up flavors more so than most other ramen bowls.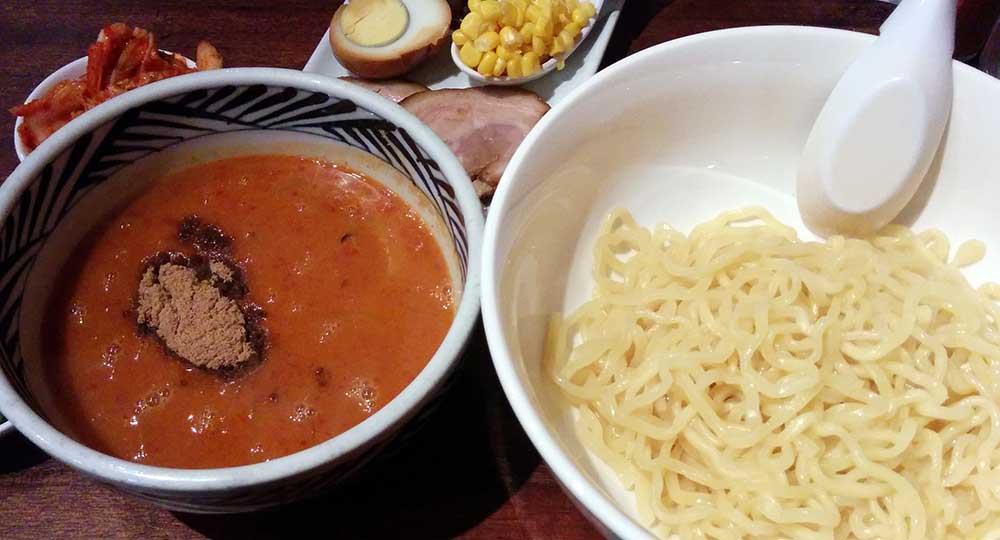 Minca Ramen
536 E 5th St, New York, NY 10009
Minca and Kambi are located 9 blocks apart in in the East Village and feature near-identical menus. Minca is casual, smaller with 25 closely packed seats. A short line forms outside during busy dinner hours (under 10 minutes wait).
Spicy Miso Tsukemen
The Spicy Miso Tsukemen features a large bowl of creamy pork-based broth carrying a peanut flavor, accompanied by a bowl of thick, semi-soft, lightly salted noodles. Garnishes are all served on a side plate: chashu pork, corn, bamboo shoots, nori and half a hard boiled egg. The spice-level is mild and the thicken noodles are chewy but tend to get tangled and hard to slurp. The dipping sauce is flavorful though too salty to sip comfortably on its own and a larger serving of noodles or kaedama would balance the consumption of noodles and sauce in equal measure. $15.75 a bowl.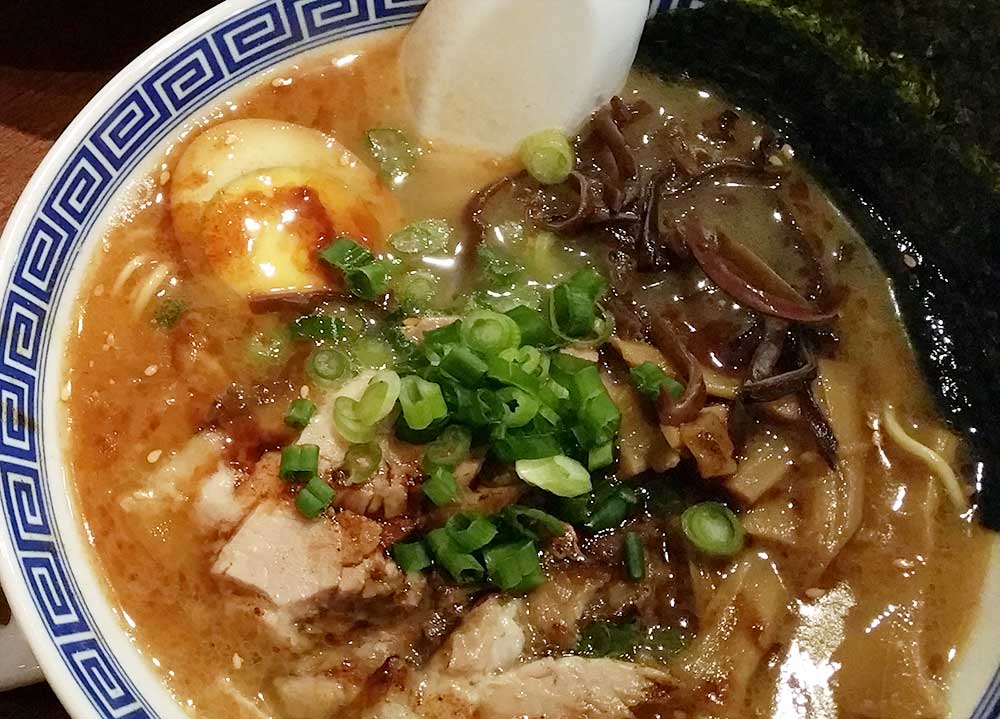 Minca Shio
Half pork, half chicken broth with a salty, garlic taste but light in flavor, served hot. Tender chashu pork falls apart when poked. Other garnishes include menma, negi, nori, tamago and wakame arranged around the perimeter of the bowl. Noodles are thin, straight and freshly cooked. $11.50 a bowl.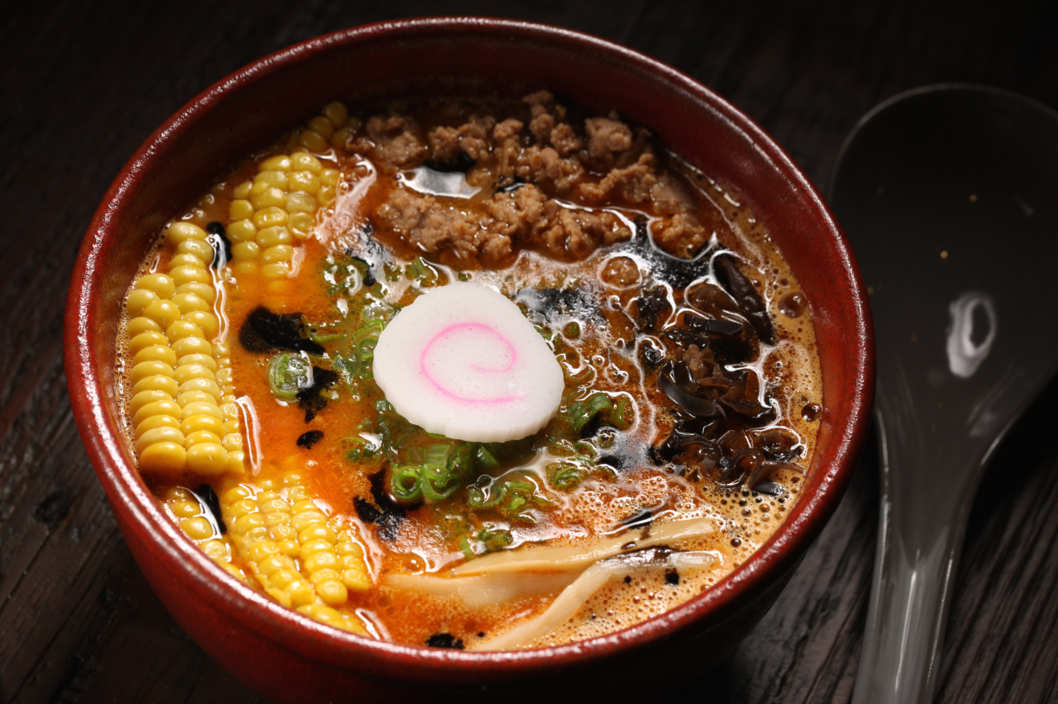 Mu Ramen
1209 Jackson Ave, Long Island City, NY 11101
Mu started out as a 12 seat pop-up inside Bricktown Bagels in Long Island City. A permanent location has since opened in the same neighborhood. Mu has built a reputation as a notable ramen destination and gained a significant following. Seating is first-come-first-serve and the staff starts assigning seats at 6 p.m. Arrive a little before that to ensure a spot in the first sitting or else be ready for 1-2 hour waits.
Mu is known for its rich, 20 hour pork-bone tonkotsu broth. The spicy miso offering features a miso and pork-based broth topped with chopped pork, scallion, sesame and chili oil and sheets of corn sliced off the cob. $15 a bowl.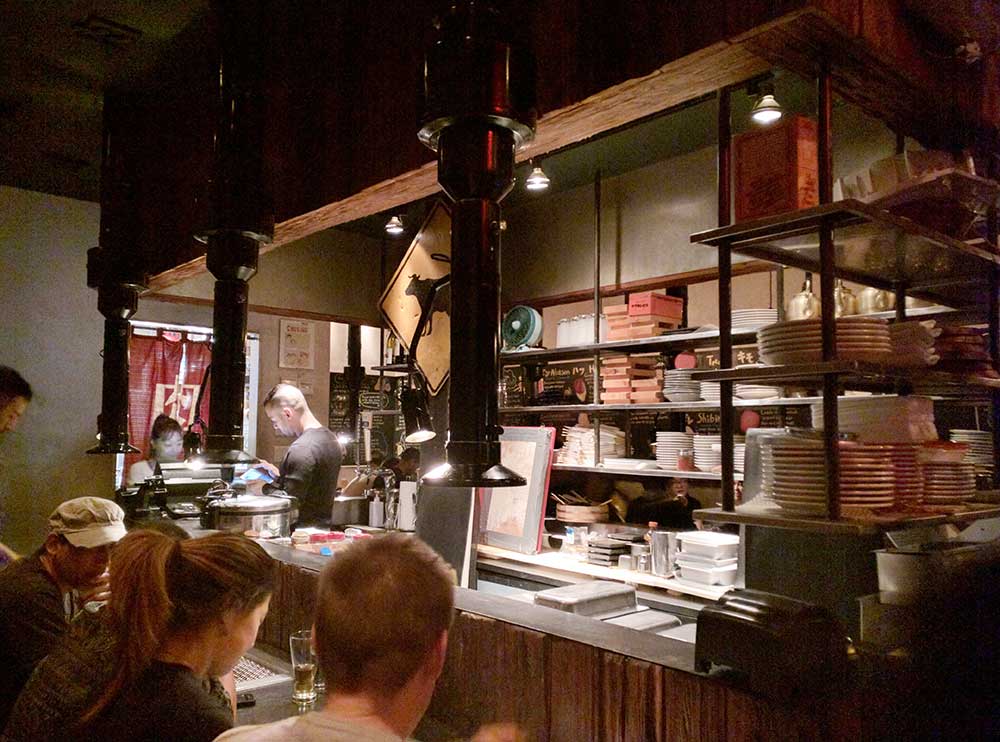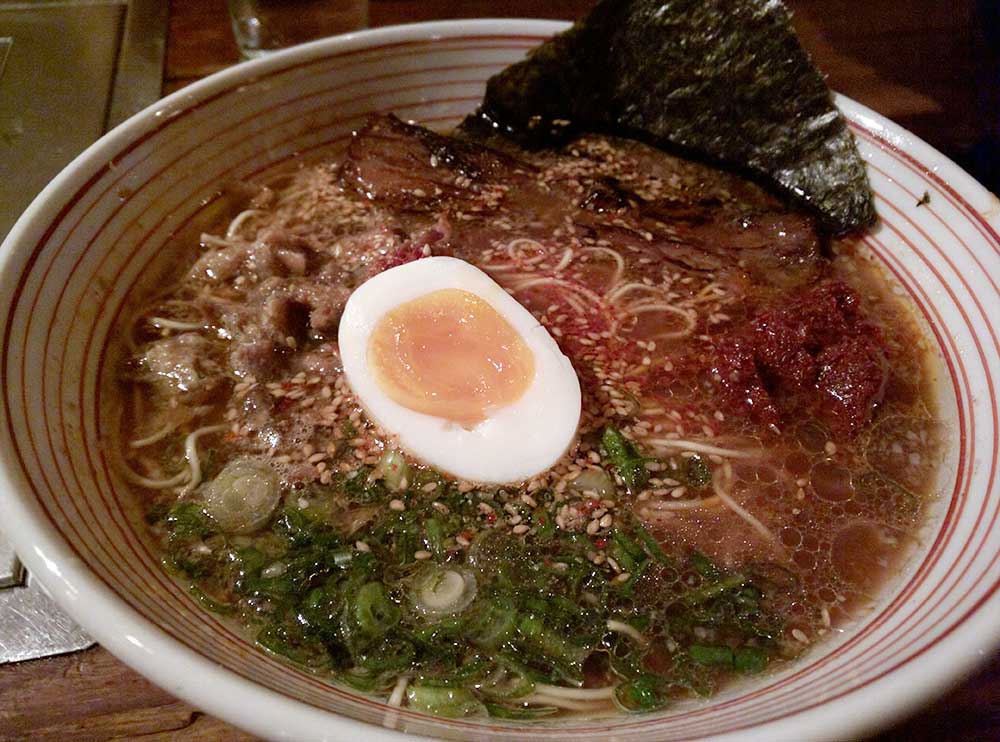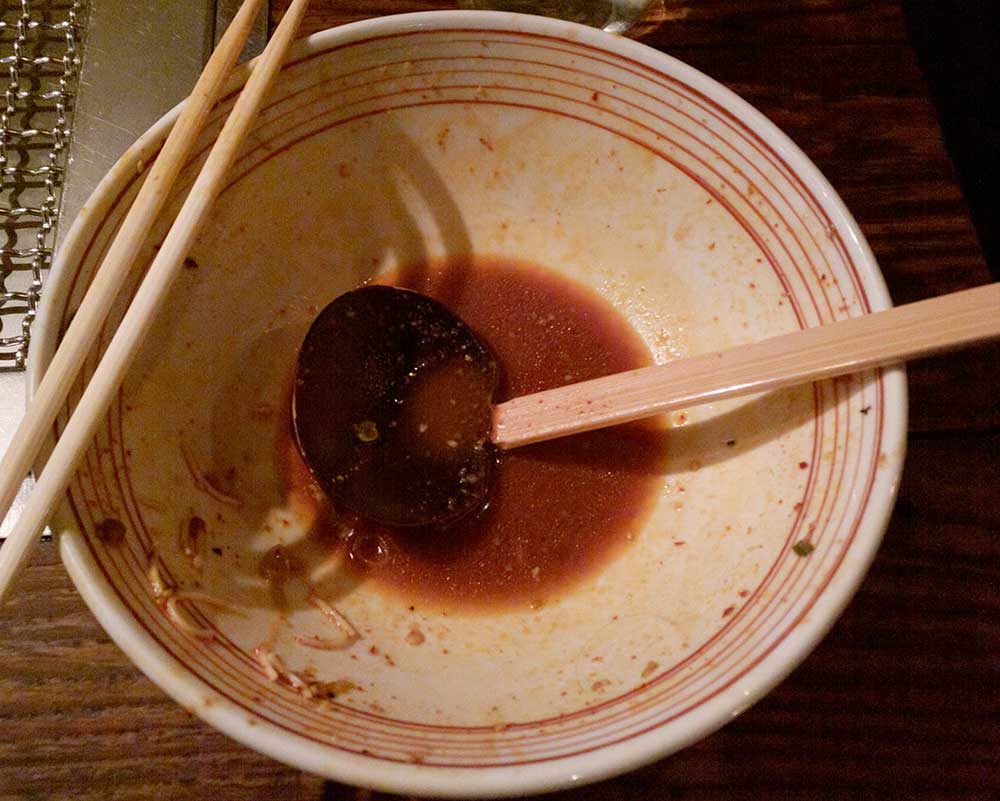 Takashi Late Night Ramen
456 Hudson St, New York, NY 10014
During regular dinner hours, patrons at Takashi grill cuts of beef and offal from at their own table. When the clock strikes midnight on Fridays and Saturdays, Takashi transforms into a late night ramen bar.
Diners are limited to only two options, regular or spicy, along with a staple of extra toppings for additional fees. The wheat noodles are thin, straight with notable bite density. The key differentiator at Takashi is that instead of pork, each bowl features a complex beef broth garnished by a generous slab of braised beef belly. The broth is balanced with the flavors of eggplant, sesame and tomato. Make sure to thoroughly mix in the shrimp paste before eating.
The soft boiled egg is not as runny as Momofuku. And while the beef makes the experience unique, it won't satisfy pork lovers as much as a creamy tonkotsu with a thick slice of pork belly.
Expect to pay $13 for the base bowl though costs add up quickly with extra toppings. Service is fast. Expect a bowl to pop out of the kitchen fives minutes after ordering. The restaurant seats 30 but call in advance and make a reservation to ensure seating.
Travel like a pro: If you're still hungry, ask for "kaedama" midway through to get served a generous helping of extra noodles for $4 extra. Make sure there's enough broth and garnish left in your bowl for the new noodles to soak up flavors.
All of our map-based travel guides and itineraries are selectively curated by fellow travel enthusiasts.
Questions or suggestions? Let us know at contact@fixertravel.com. If you like the guides, please feel free to share with your friends!